As our client, you will have a team of highly qualified professionals working for you to provide you with the best coverage for you, your family, or your business. Building a long-lasting relationship with our clients is our number one priority.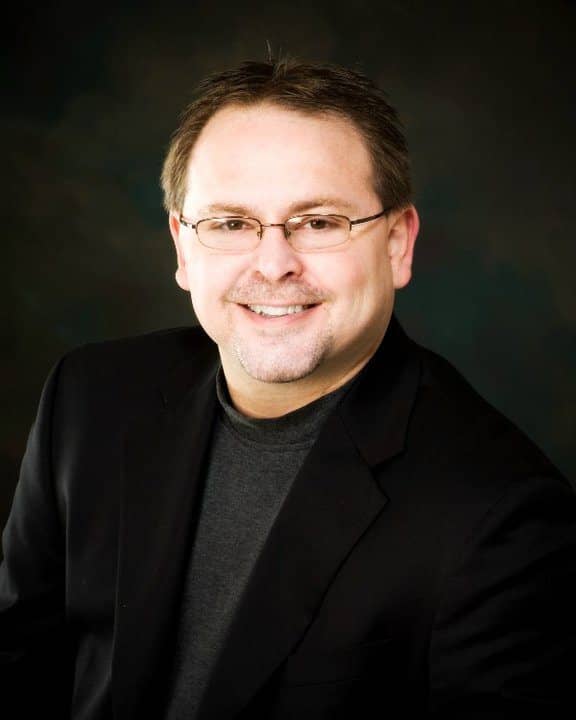 Brent Meeks
Brent Meeks has been a licensed Insurance Agent since 1990 and has been a part of Meeks Insurance Agency since July 1, 2003. Having the privilege to be part of this profession has provided him the opportunity to experience how an agency operates and responds to its customer's needs as well as the devastating effects of a natural disaster upon an entire community. After a tornado practically leveled the city of Petersburg, Indiana in 1990, Brent learned how he could ease the fears and uncertainty and contribute to the mental, physical, and financial wellbeing of his family, his neighbors, and his community.
Brent holds a certification of a Certified Insurance Counselor, CIC. His vast experience spans several decades as he has worked as a front-line agent, supervisor, mentor, and owner.
Currently, Brent manages ISU Meeks Insurance Agency, a family owned and operated insurance agency providing hands-on experience to its customers. Since 1990, the company has grown to a full-service insurance agency. Currently, ISU Meeks Insurance serves the insurance needs of many residents in the Wabash Valley and surrounding areas and works with individuals and businesses alike. Their office includes a state-of-the-art computer system for the safe keeping of personal and confidential records. Being on-line with national and regional carriers allows ISU Meeks Insurance Agency to provide you with extremely accurate quotes and, in some cases, agency generated policies.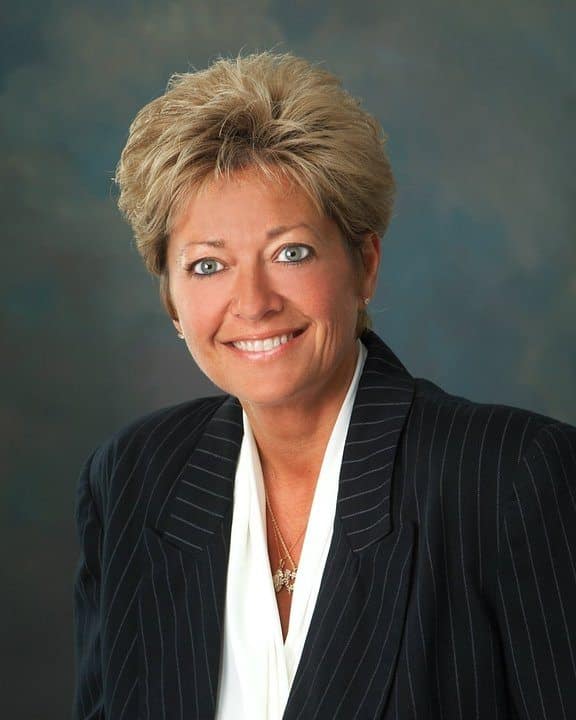 Beth Meeks
Beth has listed and sold real estate in Indiana and Illinois since 1984. After successfully producing at both proprietary and franchise agencies for 16 years, she wisely decided to open her own agency. Beth's business plan was strategically designed to capitalize on the logical marriage between real estate and insurance. In May 2002, she boldly launched a real estate agency and a scratch insurance agency, simultaneously.
The agency has grown to 20 employees, a branch office in Princeton, Haubstadt & Franklin, and the home office in Vincennes. The agency has acquired 8 other agencies.
Beth feels that her primary role in the agency is to bring in new business for her agents and customer service representatives to estimate, engage, and manage. Beth offers professional real estate sales, as well as home, auto, life, health, commercial, farm, property, and casualty insurance. Beth Meeks defines herself as a professional sales agent in both insurance and real estate.
Blayze Miller
Blayze was born and currently resides in Lawrenceville, IL and graduated from Lawrenceville High School in 2007. He attended Wabash Valley Community College in Mt. Carmel, IL for two years, then transferred to Southern Illinois University of Carbondale, where he studied Business and Marketing and graduated with a Bachelor's degree in 2011.
Blayze has been a licensed Property & Casualty agent at Meeks Insurance since 2012 and specializes in Home, Auto, Business, Farm, and Transportation Insurance. Blayze's goals are to help his customers with any insurance issues they may have while building a long-lasting relationship.
"Insurance can be overwhelming at times, but my knowledge of the insurance markets allows me to advise clientele appropriately on a case by case basis."
In Blayze's free time, he enjoys being outdoors, golfing, attending sporting events, and spending time with his family.
If you are interested in a policy review or would like to discuss new opportunities, call and let Blayze design a program that best fits your needs.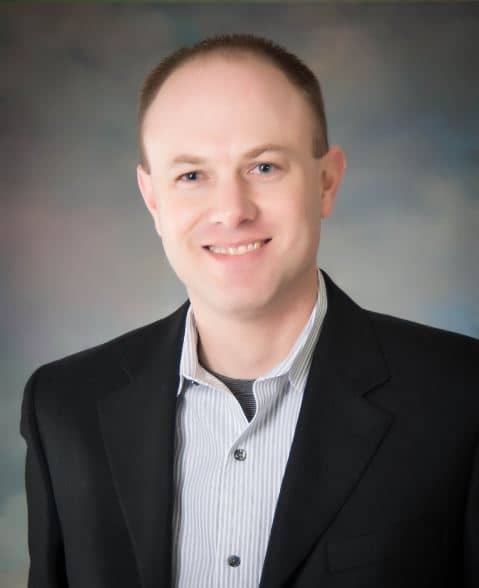 Brad Bane
Brad Bane's insurance career began in 2003. Currently, he is a multi-line Agent who can assist customers with auto, home, farm, commercial, and life insurance, along with employee benefits and Medicare supplements.
Brad is originally from Princeton, IN and obtained a Bachelor of Science degree from Indiana State University. He also has a LUTCF designation (Life Underwriter Training Council Fellow).
He currently resides in Vincennes, IN with his wife Heather and his four children: Lexi, Quinn, Kate, and Ridge. He enjoy playing golf, spending time with his family, and attending sporting events.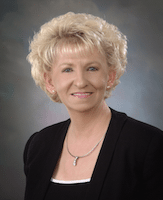 Charlotte Fredrick
Charlotte Fredrick began her insurance career in 1969 with Indiana Farm Bureau Insurance. She worked in their Claims Division for 27 years. In 1997, she obtained her Indiana Insurance license and transferred into Indiana Farm Bureau's Marketing Division as a multi-line insurance agent in Knox County.
Charlotte retired from Indiana Farm Bureau in 2006, at which time she began a new career with Meeks Insurance as a multi-line insurance agent. She is licensed in both Indiana and Illinois.
She and her husband Don are lifetime residents of Vincennes. Don is the owner of Duesterberg-Fredrick Funeral Home at 6th and Vigo Streets in Vincennes, as well as the Wampler-Shaw Chapel in Bicknell. They have two children, Christopher Fredrick of Zionsville and Allison Fredrick of Vincennes.
Katie Dewig
Katie Dewig's Insurance and Real Estate career began in 2011, when she obtained both license's. She can advise you with all of your insurance needs including home, auto, business and farm insurance. In addition to this, she can also assist you with buying and selling your home.
Katie is was born, raised and still resides in Vincennes. She is a 2009 graduate of Lincoln High school and also graduated from Vincennes University in 2011, with an Associate in Business Administration. Katie resides with her husband, Joesph, son, Eric, and Basset Hound, Bo. Katie enjoys spending time with family and friends, and attending car shows with her husband. She has always appreciated in being part of this community and knows it well.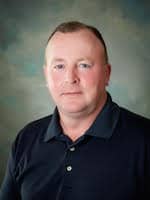 Michael Brady
Michael Brady is an Insurance Agent for Meeks Insurance in Vincennes, IN, specializing in commercial transportation and truck insurance.
Mike was born in Queens, New York and moved to Indiana at the age of 8. He graduated high school from Oakland City in 1984 where he studied business related courses. He then graduated from Vincennes University with an Associate Degree in Marketing and Distribution in 1986.
Mike's first career choice was in radio sales and broadcasting in 1986. He worked in several radio markets for 8 years and learned broadcasting, sales, advertising, and most importantly customer relationships. Mike's final position was Sales Manager for a regional station in Newton, Illinois.
Mike was introduced to the insurance industry in 1994. The insurance agency that he first began his new career with was in need of an agent that could help with truck insurance sales and marketing. 21 years later, Mike is still working in commercial transportation and truck insurance with Meeks Insurance. His ability to communicate with customers and his experience in a changing market has helped him be successful.
Although past agencies have come and gone, the bond Mike has shared with his customers seems to be special: "I feel very blessed to have worked with so many great customers over the years."
Mike currently lives in Evansville, Indiana with his wife Melinda and his son Carson. He is still building relationships in the trucking industry and helping customers with important insurance issues. If you are interested in a quote or would like to talk to Mike about your current insurance program, call Meeks Insurance at 812-886-4000 or email mike@meeksinsurance.net.
Raymond Burton
Raymond Burton was born April 1, 1953 in Princeton, Indiana to Russell E. Burton and Claire Burton. He has an older brother Rusty and a younger sister Janet. He graduated from Princeton Community High School in 1971. He enlisted and served in the USN, where he was a hospital corpsman and later became an EKG technician until he was honorably discharged in 1975.
Raymond received his AAS from Wabash Valley College in Coal Mining Technology in May of 1978. He worked as an underground Coal Miner from 1975 to 2000. While working in the coal mine, Raymond went back to school and graduated from Oakland City College with his BS in Management of Human Resources in May of 1991.
He then worked for MetLife as a financial representative, where he sold Life insurance and Annuities and also received his Life, Accident, and Health License. At that time he also had his Series 6 and 63 designations. He worked for his brother-in-law who owned an Allstate Agency for a year. He then earned his Property and Casualty license.
Raymond has been a licensed agent for 16 years. He started Burton Insurance Agency in 2001, then sold to the Meeks Agency in 2013. He married my wife Tina K. Burton in 1997.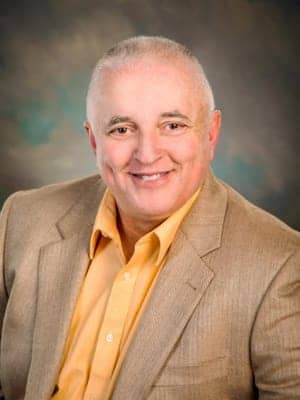 David Fisher
David Fisher has been licensed to sell insurance since 2002. During his career, he has worked in healthcare management, served as a lead personal lines agent, and owned an agency where he focused on commercial insurance. David joined Meeks Insurance in April of 2015 as a specialist in commercial lines. Working out of Meeks' multiple office locations gives him a broad understanding of the various business clients the agency serves. With their extensive line of commercial products, they can fit the needs of every one of their clients. For David and his colleagues, there is no such thing as a "hard to place" business–they can provide coverage for nearly any type of commercial risk.
David is a graduate of Brownstown Central High School, and he obtained a Bachelor's degree in Business Administration and Marketing from Ivy Tech in Columbus, Indiana in 1998.
David is a native Hoosier currently residing in Vincennes with his wife Misty and son Zach. He also has four other grown children: son David of Brownstown, daughter Meagan of Muncie, son Nathan Reeves of Dallas, and daughter Hailey Reeves. He is also the proud grandfather of three.
David is an active member of the Vincennes First Church of God where he is a member of the choir, the praise team, and the praise band. In his spare time he enjoys blacksmithing, knife making, hunting, and fishing.
Chelsea Meeks
Chelsea is the daughter of Brent and Beth Meeks. She was born and raised in Vincennes. Chelsea is a graduate of Rivet High School in 2010. Chelsea continued to college and attended William Jewell College in Liberty, Missouri. At Jewell, she played collegiate basketball and was a triple major, graduating with a bachelor's degree in Business Administration, Psychology and Critical Thought and Inquiry. After college, she attended, University of Illinois-Springfield where she was a graduate assistant for the athletic department. She started pursing her master's degree in public administration, worked in the athletic department and was an assistant coach for the women's basketball program. After a year working as a graduate assistant, Chelsea was offered an opportunity to continue her playing career in Europe. Chelsea played professional basketball in Germany for the Bad Homburg Falcons for the 2015-2016 season.
While playing overseas, she continued her master's degree online. Following the end of the season, she returned home and graduated with her masters in May of 2016. Chelsea decided not to return for the 2016-2017 season and instead, decided to join the family business in August 2016. Chelsea is a licensed insurance agent and real estate agent in Indiana and Illinois. She can help assist you with home, auto, business, farm and life insurance. She can also help you buy and/or sell your home.
David Pemberton
David Pemberton and his wife Debbie reside in Haubstadt with their 5 children and 7 grandchildren. They are the former owners of Pemberton Insurance, which they started in 1980. David currently works part time as a consultant for the Haubstadt office. He enjoys following his kids and grandkids in their various sporting events. During the off season, David likes to go on trips to various locations, including his second home of Destin, Florida.
Steve Sievers
Steve Sievers was born on March 10, 1983 in Vincennes, IN. He graduated from Vincennes Lincoln High School and earned his Associate degree in Business Administration from Vincennes University in 2003. He later earned his Bachelor's degree in Marketing from the University of Southern Indiana in 2005.
Upon graduation in 2005, Steve accepted a sales position with a local company in Washington, IN, and accumulated over 5 years of sales experience while moving from Dallas, TX to Nashville, TN. In the summer of 2011, he moved back to Vincennes and took an administrative position at the Knox County Courthouse Clerk's Office until he left in order to take care of a loved one who fell ill in October 2014.
Steve began his insurance career in 2015 at Sievers Insurance under the guidance of his uncle Rick Sievers. He became a licensed insurance agent in July 2015; he focused primarily on personal lines, but assisted in commercial accounts as well. In the fall of 2017, Sievers Insurance merged with ISU Meeks Insurance, and Steve continues to work primarily with personal lines insurance.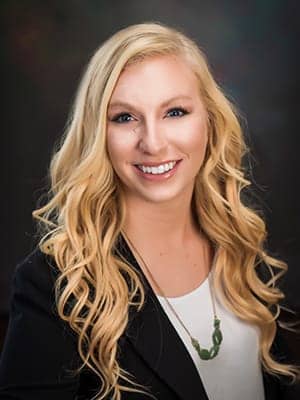 Brooke Groves
Brooke was born and raised in Vincennes, IN and graduated from Rivet High School in 2013. She attended Vincennes University and received an Associates Degree in Business Management in 2017. While going to college Brooke worked at a retail store as a manger for 5 years.
Brooke became a licensed Property and Casualty agent in December 2019. With a Property and Casualty license it allows Brooke to write Home, Auto, and Commercial insurance.
Brooke is currently working at the Meeks Insurance office located in Lawrenceville, Illinois.
Ginger Shick
We would like to introduce Ginger Shick to our Meeks Insurance team!
Ginger was born and raised in Lawrenceville, Illinois and continues to live in her hometown with her husband and two daughters. Although newly licensed and new to the insurance industry, Ginger has been serving local businesses for the past 10 years. She is excited and eager to learn and grow as an agent. As an active member in the community, Ginger looks forward to serving your insurance needs. Contact Ginger for your home, auto, farm and business insurance needs today at 812-890-5672.
Lexy Godwin
Lexy became a licensed Property and Casualty agent in August of 2019. She thoroughly enjoys getting to know her clients and building relationships with them. Her main priority is making sure her clients are insured to the fullest. She can help you with all your insurance needs including home, auto, commercial, and farm.
Lexy spent most of her life residing in Pike County, Indiana but she now resides in Oakland City with her daughter. She graduated from Pike Central High School in 2015. After graduating high school, she had the opportunity to be a stay at home mom to her daughter, Brynlee. Once deciding to go back to work, she spent several years working as a secretary for Debra Corn Foster Care.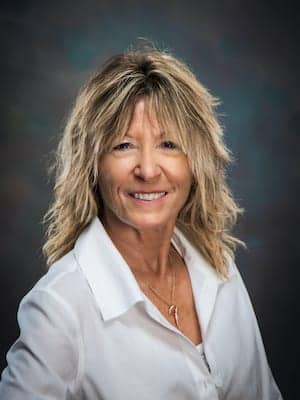 Mary Hathaway
Mary Hathaway has been an insurance professional for more than 27 years and enjoys assisting individuals, famers and businesses with their insurance needs. As someone who values the relationships built during these partnerships, Mary has continued to educate herself throughout the years and has attended Dale Carnegie courses where she received her ACSR designations in personal and commercial lines. She also continues to attend conferences and meetings with motivational and informative speakers.
Mary loves to lend a helping hand to her family, friends and the community whenever she sees an opportunity to do so and is an active member of the Cancer Society. She has two children, Tiffany and Kyle, and four grandchildren: Paige, Madelyn, Rayder and Reese. Mary also has a German Shepherd named Josey.
In her free time, Mary enjoys painting, beekeeping, hiking, paragliding, and occasionally running the race track in her GP Mini Cooper S.